HOW I OVERCAME (Prayers I prayed as a single): by Peace Amewowor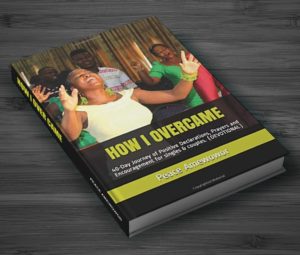 It is a dynamic, educational and a warfare book which comprises all the prayers I prayed and practical steps I implemented during my singleness to prayerfully discover my purpose, prepare for marriage and have victory over evil recurrent dreams which I battled with for over 10yrs. The book provides practical tips and the right scriptures dealing with sin, protection, divine revelation, healing, long life, restoration, sexual dreams, eating in dreams, dreams about writing difficult exams or seeing oneself at places one already left long time ago. The book deals with negative family patterns, the various types of altars and how to destroy evil altars. It provides you with assessment to complete in order to have real progress as you assess your life and family background. The book also teaches how to make declarations and form prayer vocabulary based on scriptures to appropriate the promises of God in our lives.
PRICE: UK: £25.12, GHANA: GH₵35, USA: $33.50
THE MANDATE (Single WITH A LIFE): By Peace Amewowor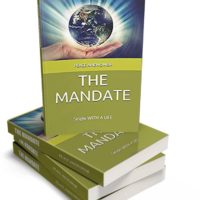 This book talks about how Single WITH A LIFE (SWAL) started, the driving force of the vision, how the vision is run, the progressive stages of the vision, prophesies about the vision, the first 5 years major Impacts/achievements and the future plans of the vision.
In this book, the visionary talks about her major discoveries of running the SWAL vision and how they impacted her life physically and spiritually. This book provides practical guidelines on how to handle the challenges of running a vision especially, overcoming negative energy from people.This book will boost your confidence as a young visionary and give you first hand insights and wisdom to be able to run your vision effectively.
The continuation of this book which gives the journey and life transformation testimonials of members and followers of the SWAL vision can be found in the Book: THE IMPACT (Testimonies about Single WITH A LIFE)
PRICE: UK: £13.99, GHANA: GH¢18, USA: $18.03
THE IMPACT (Testimonies about Single WITH A LIFE) By: SWALians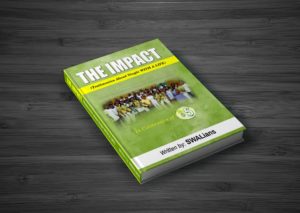 This book comprises of testimonies from 75 members and followers of the organization. In this book are a well of knowledge and experiences which will bless the lives of visionaries and the followers of any vision or ministry. The testimonies shared in this book by members about how the SWAL vision has impacted them is an encouragement for everyone especially, singles and the youths not to fold their arms and watch life pass them by. But rather, to arise and take hold of the mandate (purpose) given to them by God and run with it to impact generations. The book will also give you the confidence you need to be an Effective Single before marriage. If you are already married, this book will inspire you not to see marriage as an arrival point where life stops. It will help you to be a married person WITH A LIFE.
PRICE: UK: £20, GHANA: GH¢25, USA: $25.64
YOU WIN (Inspiration for each week of the year)-By Edem Amewowor
This book comprises of inspirational messages to challenge your mind-set and behaviour as you start each week of the year.
The insights in this book will enable you to appreciate how every activity of the day affects your overall output which helps you to have a better outcome each week.
PRICE: UK: £12.99, GHANA: GH¢18, USA: $16.72
HOW TO GET THESE BOOKS: The books can be purchased from Amazon or posted directly to you whichever country you are in. Deliveries to UK and Europe takes 2-5 working days.
The books are also available at Challenge Bookshop and E.P.P books in Ghana. If you are in Ho, you can purchase them from Torchbearers Books and Stationery Services on Ho Technical University Road 1st Floor, Tigoeson Plaza. 
For direct postage and bulk purchases WhatsApp: +44 7506 009931  or Email: peaceamewowor2018@gmail.com