SWAL is a place where both great and small things happen. Our News In Brief (NIB) department are delighted to bring you the latest news in SWAL  as they happen! Join us by clicking on any of the links or videos below to be updated on all the amazing things happening in SWAL. Don't miss it!
JUNE 2019 ONGOING AGENDA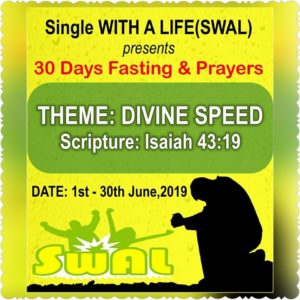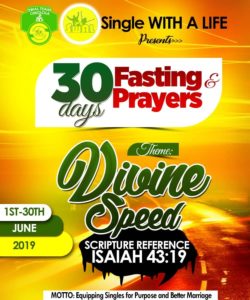 Join us on our Facebook Page for the daily prayer points if you are not on our International whatsApp group.
Facebook Page Link; https://www.facebook.com/singlewithalife|